In this Mongolia travel guide, you will learn everything you need to know about traveling Mongolia on a budget, including things that you'll never find in your guide book.
Introduction to Mongolia
Known as "the land of blue sky", Mongolia is an undiscovered, backpacker's paradise. Where else in the world can you pitch a tent for free in a 1.6 million km² campground, with stunning rolling green hills, grasslands, lakes and rivers as a backdrop? Load up your backpack with supplies and disappear into the steppe for a few days, a week or even a month. When traveling Mongolia, the whole country is your campsite.
Get lost in the Mongolian Desert, one of the most hostile deserts on the planet, or try your hand at fishing and cast your line into slow-moving waters with 200 lb monsters lingering under the surface. Witness a nomadic culture and a level of freedom that is unmatched anywhere else on the planet.
With a population of less than 3 million people, (half of which are found in the capital, with the remainder scattered around the countryside) this is one of the least populous places on Earth. There is nowhere quite like Mongolia.
How Much Will Traveling Mongolia Cost?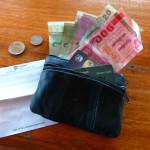 $65/day for 2 people.
The budget for traveling Mongolia really depends on what you do in the country. You could live off of next to nothing if you are just trekking the vast open steppe and sleeping in your tent every night (highly recommended). $65 / day for 2 people will allow you to travel around the country by bus, stay in nice double rooms (or gers) and go on the occasional excursion. On multi-day, independent treks, you could live off of much less but if you're traveling often, long bus rides can add up and you'll spend much more.
Budget Accommodation: (FREE-$30/night)
Accommodation when traveling Mongolia varies from beautiful hotels and tourist gers (Mongolian yurts), to slightly musky, run-down gers with goat meat drying above your bed. Sometimes, you may even be offered to stay with a family for free, but a small offering or donation is recommended for such generosity. In major cities like Tsetserleg, Ulan Bator (UB) & Mörön, you can expect some nice hotel rooms (about $15-35/night), while in the countryside you'll likely sleep in a ger or your tent.
Eating: ($2-$7 / meal)
Again, these prices vary greatly depending on where you are in the country. Some small, dusty villages will serve up tasty stews and soups for just a couple of bucks, but in Ulan Bator and other major cities, expect to pay at least $5 for a cheap meal. *Note: traveling Mongolia isn't a foodie experience.

Entrance Fees: ($1-3/person)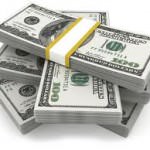 Probably the only time you'll be paying entrance fees will be at National Parks, museums and temples. Entrance fees are very reasonable, even in Ulan Bator. Typical costs are between $1 – $3.
Alcohol: ($2 Beer, $4 Cocktails)

Alcohol probably won't be a large part of your budget while traveling Mongolia but a nice, cold bottle of Chinggis beer will cost you about $1.50 and cocktails will be around $5. Vodka is also popular and Mongolians have customs you must follow before taking a shot of this liquor. It's recommended to have a drink of straight vodka after eating foods your stomach may not be used to. Locals also drink fermented mare's milk (arag) which you'll probably be offered many times during your stay. This foul tonic will likely be free.
Tipping:
Tipping is not customary in Mongolia but as more and more tourists visit the country, a small gratuity is expected at bars and restaurants that cater to foreigners. Tipping your guide and driver after a tour is also expected and appreciated. 10% is acceptable.
Must-See Places
There are far too many "must-see" places in Mongolia to list here. We spent 1 month traveling Mongolia and we still have much to see. This country is vast and there seems to be highlights at all four corners of this massive nation. We've listed just a few of the must-see places below. Some we have seen, some we "must see" next time!
Ulan Bator (Улаанбаатар):
If you have arrived in Ulan Bator (Also: Ulaanbaatar or U.B) and you think that it's an unattractive slum, then you probably won't find any other city in Mongolia very appealing. But you're not here for the cities and while Ulan Bator can appear to be a chaotic mess at first glance, there are some very nice areas and it does have some charm. The museums and cultural shows in the capital city are wonderful and if you're heading out into the wilds of Mongolia, this is where you'll want to stock up on food and goods. Check out the State Department Store for food, clothing and outdoor gear.
Gorkhi-Terelj National Park (Горхи-Тэрэлж):
Gorkhi-Terelj National Park is one of Mongolia's premier hiking, trekking and camping destinations and it's close proximity to the capital (37 km from U.B) means that it's a popular holiday spot for locals. There is an excellent selection of tourist gers here and at nearly 3,000 km², there's a lot of space to wander!

Tsetserleg (Цэцэрлэг):
Probably Mongolia's most attractive looking sum (provincial capital), Tsetserleg is a great place to start on treks to Terkhin Tsagaan Nuur (White Lake) and Tsetserleg Hot Springs (30 km away). The town itself is nestled in a forested valley near the Khangai mountains and there is a nice monastery and local market to keep you busy for a couple of days while you plan your trips in the area.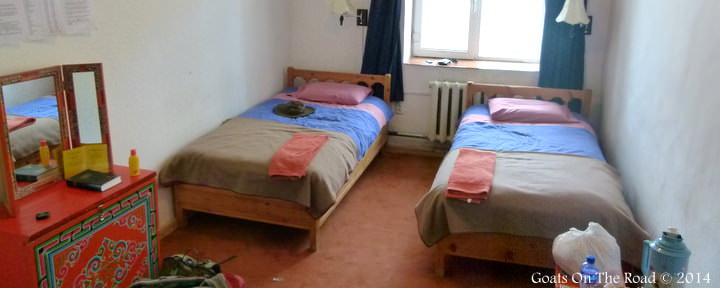 ** Goat Note: If you visit Tsetserleg, it would be a shame not to stay at Fairfield Guest House. Although it's not the cheapest option, it's BY FAR the best. Run by a delightful Australian couple, Fairfield is the main backpacker hangout.
Lake Khövsgöl (Хөвсгөл нуур):
Known as "Mother Ocean", Lake Khövsgöl (Khövsgöl Nuur) is the largest lake in Mongolia by volume and is also one of the main tourist attractions in the country. The lake is located in the far north, close to the Russian border and it's not easy to get here without a flight.
If you don't fly into the city of Moron (the closest airport to the lake), in order to get here independently, you'll have to take a bumpy 15 hour bus ride from UB to Moron, and another 2-4 hour ride to the southern lakeside town of Khatgal. The other option is to take a tour out of UB. Once you get here you'll likely see why so many people decide to make the difficult journey. Khövsgöl is the perfect place for horse trekking, hiking, canoeing, fishing and just about any other activity you can find while traveling Mongolia.
Terkhiin Tsagaan Nuur (Тэрхийн Цагаан нуур):
One of the most beautiful and easily accessible lakes in Mongolia, Terkhiin Tsagaan Nuur or "White Lake" (not to be confused with Tsagaan Nuur in the north) is set amongst the Khangai mountains and is banked by the mighty Khorgo Volcano on its eastern end. With so many great activities on and around the lake, this is the perfect place to lace up your hiking boots and head to the trails. There is also a good network of tourist gers and the windswept lake offers great fishing.
Visa Regulations For Traveling Mongolia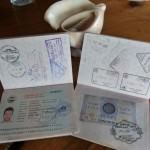 At the time of our visit, visas were to be obtained before entering the country. However, according to Wikipedia and MongolianVisa.com, Foreign nationals of the following countries/territories can now enter Mongolia visa-free:
For up to 90 days:
United States, Kazakhstan, Kyrgyzstan, Georgia and Macau SAR
For up to 30 days:
Canada, Cuba, Israel, Malaysia, Thailand, Laos, Turkey and Japan and Germany.
For up to 21 days:
For up to 14 days:
Hong Kong SAR, Singapore
Health In Mongolia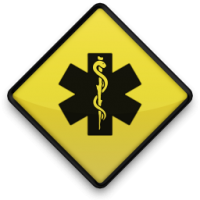 The biggest health risk when traveling Mongolia is probably food poisoning and traveller's diarrhea. Although the food often looks dodgy, we ate everything on offer and never fell ill during our 30 day stay. There are plenty of mosquitos but luckily no dengue fever or malaria have been reported. There are cases of rabid dogs and cats, so beware when entering anyone's property. If there are barking dogs, try to tell the owner to tie them up and avoid petting stray animals.
Phone & Internet In Mongolia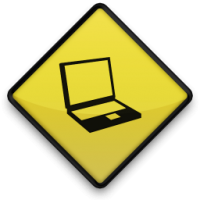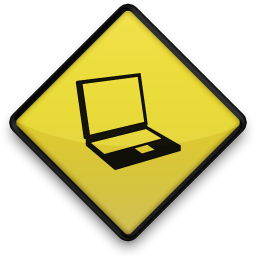 Even when you think you're lost in the depths of the vast Mongolian steppe, you'll see a Mongolian riding on his horse and talking on his mobile phone! There seems to be coverage almost everywhere but in reality it's only found close to local sums. Wi-fi will only be found in larger sums and the connection is often very poor. In UB, there is good internet, wi-fi and cellular service. Click here to learn more about the data plans available in Mongolia.
When is The Best Time to Visit Mongolia?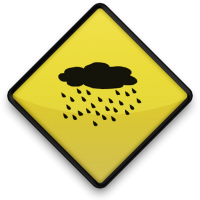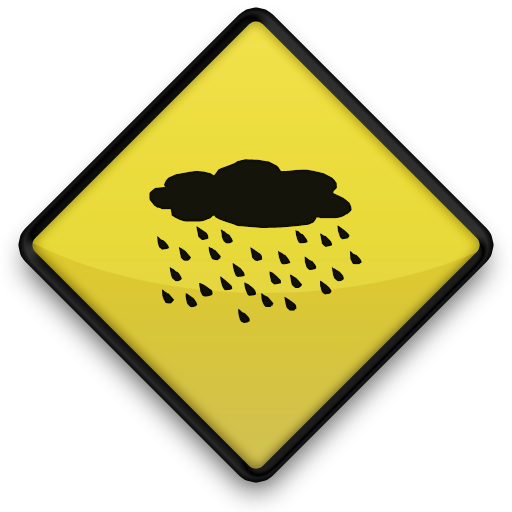 The best time for traveling Mongolia is during the warmer, drier months between May and October with spring and fall being the absolute best. Mid-August sees the highest number of bugs which can make it difficult to camp in the clouds of flying pests. Ulan Bator is the world's coldest capital, and across the country winter temperatures regularly drop to -30°C and below. Only the southern Gobi Desert is truly hot in the summer months, though this is also when some rainfall is most likely. Given the severity of the winter months travel beyond Ulan Bator is only really feasible during the warmer months. Keep in mind that while Naadam Festival (July) is amazing to see, it also means that accommodation prices are high and options are low.
Goat Note: Weather throughout the world is changing. You can't even try to predict seasons anymore, but you can assume that Mongolia is freezing after October.
Traveling Mongolia is Amazing!
Mongolia is one of the remaining offtrack destinations and it's beckoning intrepid backpackers to come and discover its vast open steppe, sparkling rivers and hostile deserts. If traveling Mongolia was a little easier, and if the food was tastier, there would definitely be more people visiting this country. But, what sort of an adventure would it be if it were easy?!
We wouldn't change anything about Mongolia and hope that it stays the same for decades to come, but newly found minerals and a growing cosmopolitan culture means that the proud nomadic lifestyle is under immense pressure. Get here now before it changes and experience a place unlike any other.